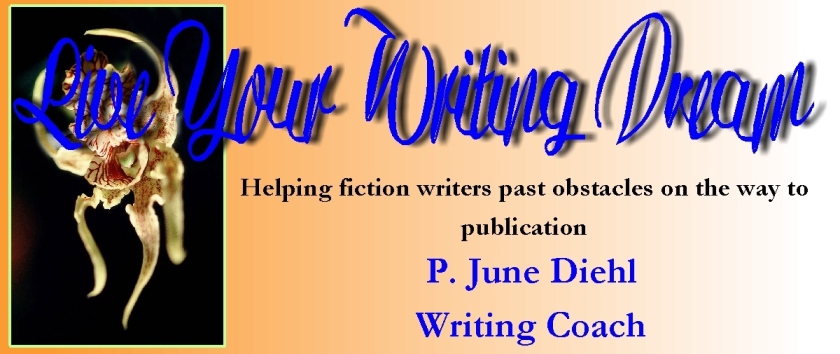 NOTE: I am unable to access my Angelfire email. If you need to contact me please email me at: pjune@yahoo.com
Need to find ways around writer's block?
Do you want to find time to write?
Need assistance turning your ideas into finished works?
Want to know where to begin?
Would you like to learn new approaches to achieving your goals?
Give me a try -- FREE 45 minute sample session!
I can help jump start your creative journey.
Discovering what methods works for you
Setting goals
Exploring your interests
Motivation
Using your challenges to benefit your life journey
How to enhance your creativity.
We can work together on:

Helping you set appropriate boundaries
Discovering and achieving your goals
Appreciating and supporting your creative journey
Questions that will make you think
Assisting in setting goals, planning, and strategizing
Providing perspectives, options, and suggestions to create awareness and catalyze your own solutions.
Your first 45 minute session is FREE.
Let's see how we might work together to achieve your goals.
(Limit: One free session per person.)
I work with you on an individual level through phone calls and email.
If you have questions or wish to schedule an appointment, email me
(PJuneDiehl@LiveYourWritingDream.com)
I will be in contact with you within 1 - 2 days.
For additional information, download my brochure.
Are you ready for coaching? Curious? Take the quiz to find out!
Home
My Bio
My Blog
Current Newsletter
Subscribe
Newsletter Archives
eBooks
Articles
Coaching Workshops
Writing Workshops
Packages
What is Coaching?
Benefits of Coaching
Who Needs a Coach?
My Coaching Style
Contact Me
© 2009, 2010, 2013 by P. June Diehl