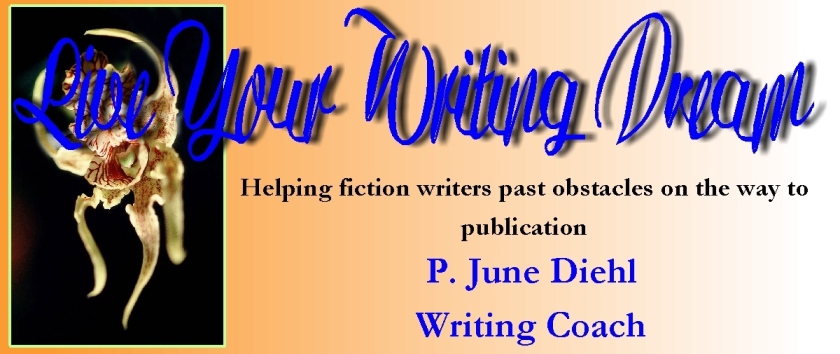 Writing Workshops
*****~~~*****
Active versus Passive

WHEN: May 27, 2013 - June 23, 2013
WHERE: Savvy Authors
What is passive voice? Why should it be avoided? How can you make your writing more active? We will look at how to recognize and change passive into active writing. We will also look the rare occasion when you might want to use passive voice. Examples from the participants' writing will be used during the workshop.
*****~~~*****
The Short Story – From Idea to Draft in 30 Days

WHEN: June 17, 2013 - July 14, 2013
WHERE: Savvy Authors
This workshop will cover the following: the unique characteristics of the short story, craft elements, writing scenes, story beginnings, middle, and ending, writing the draft, making plans for your revision, markets for your short story, and how to submit. At the end of 30 days you will have a drafted story with feedback and a plan for making your revisions. (If time allows you can also present your revised story for feedback.)
*****~~~*****
The Truth Behind Writer's Block

WHEN: August 12, 2013 - September 08, 2013
WHERE: Savvy Authors
During this workshop, we'll explore the meaning of writer's block, how to recognize it, what's behind not being able to write, exercises and techniques to move beyond it, and ways to avoid this in the future.
*****~~~*****
Author Coaching and Mentoring Program with June Diehl
3 Month Program
WHEN: September 01, 2013 - November 30, 2013
WHERE: Savvy Authors
This is a 3-month individualized mentoring program to guide authors through the process of finishing or polishing their target novel. We will schedule mutually convenient times to chat online and you will receive personal, private, specific feedback in writing. Limited enrollment for 5 students. Add your name to a waiting list if enrollment is full.
*****~~~*****
Nonverbal Communications for Writers

WHEN: September 16, 2013 - October 13, 2013
WHERE: Savvy Authors
The Nonverbal Workshop for Writers explores the use of body language, gestures, eye contact, tone of voice, and posture and how to use these in writing, especially around dialog and for showing versus telling character emotions. Examples from published novels will be used as well as the workshop participants' writing.
*****~~~*****
Writing the YA Paranormal

WHEN: October 07, 2013 - November 03, 2013
WHERE: Savvy Authors
In this workshop we'll cover: What is a YA paranormal? What is the same or different that adult paranormals? What subjects might you write about? How not to be preachy, but still open up discussion about your theme(s). How to pick ages for your young characters.
*****~~~*****
Plotting Subplots

WHEN: November 04, 2013 - December 01, 2013
WHERE: Savvy Authors
Plotting Subplots explores the nature, purpose, and types of subplots that can be used in novels. We will look at ways to develop subplots based on main and secondary characters and to chart the ebb and flow of subplots within the main plot. We will look at some subplots from published novels and the participants' writing and where subplots might be developed.
*****~~~*****
Power Writing

WHEN: December 02, 2013 - December 22, 2013
WHERE: Savvy Authors
Power Writing will focus on multiple elements needed to build powerful sentences and paragraphs. From strong word choices, varying sentence structure, to putting sentences together to create dynamic paragraphs, the workshop uses examples, including some from published novels, and from the participants' own work, in strengthening the words, phrases, sentences, and paragraphs on the page.
*****~~~*****
Home My Bio My Blog Current Newsletter Subscribe Newsletter Archives eBooks Articles
Coaching Workshops Writing Workshops Packages
What is Coaching? Benefits of Coaching Who Needs a Coach? My Coaching Style Contact Me
© 2009, 2010, 2013 by P. June Diehl