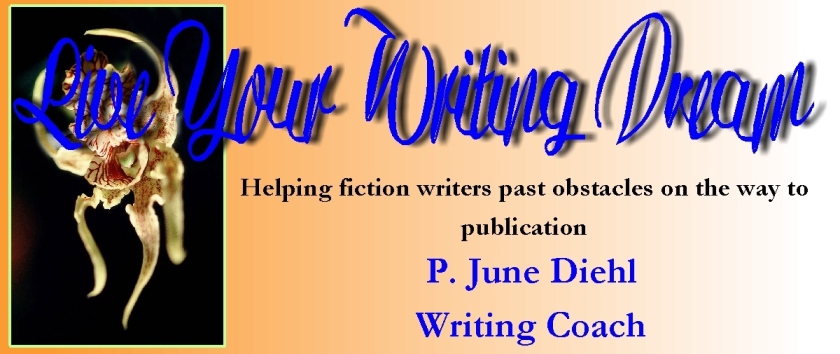 Coaching Workshops
Author Coaching and Mentoring Program with June Diehl
This is a 3-month individualized mentoring program to guide authors through the process of finishing or polishing their target novel. We will schedule mutually convenient times to chat online and you will receive personal, private, specific feedback in writing. Limited enrollment for 5 students. Add your name to a waiting list if enrollment is full.
Includes:
Unlimited access via email for brainstorming, coaching, specific questions and regular check-ins
Regular private online chats in the Savvy Authors chatroom, phone or Skype (schedule and time to be mutually agreed on)
Reviews of your notes, outline and full draft with feedback targeted to take you to the next step with your story, tailored to your current goals
A writing schedule to complete your draft or edits with prompts to remind you of deadlines and regular check-ins to help keep you on track
Mini-lessons, articles, resources and recommended reading as appropriate
Includes coaching on the pitch and the synopsis
A coach who listens, doesn't squash your writing style and who provides positive, constructive and helpful feedback to meet your goals
Payment is expected at time of registration to ensure your slot.
WHEN: Sep 1, 2013 - Nov 30, 2013
COST: $250 for Premium Members
$350 for Basic Members
To register click HERE
Home My Bio My Blog Current Newsletter Subscribe Newsletter Archives eBooks Articles
Coaching Workshops Writing Workshops Packages
What is Coaching? Benefits of Coaching Who Needs a Coach? My Coaching Style Contact Me
© 2009, 2010, 2013 by P. June Diehl